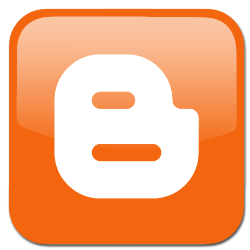 Blogger.com is the blogging platform owned by Google and is one of the oldest blog services around. You can sign up and start blogging for free with Blogger. One catch to be able to use the service is that your domain name has to carry the service's brand. Your URL will therefore appear as http://whateveryourblognameis.blogspot.com.
For beginners, Blogger is an excellent place to learn. This is mainly because there is no cost involved and you can take all the time you need to get comfortable blogging. Later on, when you've become more of an expert, you can buy your own domain name and link it to your Blogger blog so you can drop the .blogspot part. If you want to take an even more advanced step, you can migrate your Blogger blog to WordPress.
Many blog experts, when asked for advice immediately tell beginners to start with WordPress.org. Among the most common reasons for ditching Blogger for WordPress include:
You have greater control over features and customization with WordPress. You have hundreds of plugins and themes to choose from to create the exact look and functions you want. Moreover, you have the flexibility to create more than just a blog. You can have a static, membership or ecommerce website with a blog just being one part of it.
Because Google owns Blogger, it has terms and conditions which you have to follow. Otherwise, your blog could get deleted or terminated even if you just happen to misinterpret a rule. The problem with Blogger is that sometimes, they don't inform users of terminations so you can wake up one day without a blog.
You can earn off Adsense and other advertising services with your Blogger blog but you could get canned if you aggressively promote affiliate products. Depending on the judgment of the robots and employees reviewing your work, your content could be marked as spam even if you feel you're only a moderate promoter.
If asked to choose between the two, I would choose WordPress too but this doesn't mean I would always recommend it for everyone and in every circumstance. Aside from the added cost of hosting for a WordPress blog, there is also a tremendous additional demand on your time, resources and skills. For each WordPress property you maintain, you need to look into the following considerations:
Regular file and database backups to safeguard against the permanent loss of data in case something happens to your host or its servers.
Taking security measures and making regular updates to secure your site against hackers. If you do end up getting hacked you may have to perform the repair work yourself depending on whether your host has the capacity to assist you and the hundreds of others whose accounts have been compromised.
Checking plugin and theme compatibility issues. Sometimes, themes and plugins become incompatible with new versions of WordPress. This can lead to loss of data or site features when you upgrade.
File storage and bandwidth limits. No host provides unlimited storage and bandwidth even though they advertise that. Once you start adding more blogs and these begin to draw more traffic, you could exceed what is allotted to you. You will have to pay extra to increase your limits.
I'm not saying there will never be any untoward incidents in Blogger, but the service is maintained by engineers in Google who take care of storage, bandwidth, security and compatibility issues. All you have to do is create content. In the five years I've been blogging, I've never lost a Blogger blog and there have only been a few service outages.
In short, I would recommend WordPress if:
You're embarking on an online project where a professional image is important or where you intend to generate some income and
If you have the resources to hire maintenance help or the time to maintain it yourself.
If you're not seriously considering starting an online business and you just want to blog for fun or as a hobby with no concern for monetization whatsoever, I would recommend you save your money, time and energy and just stick to Blogger.
If you've decided you want to try out Blogger, here's an overview of what's inside the 2012 dashboard.
Share and Enjoy